Category Archives:
Geek
Geek movies, tv shows, video games and culture! terminator, Jurassic Park, Heroes Reborn, GI Joe, Transformers, Game of Thrones
Among the ways 2016 has sucked (and there have been so many), it was the year of no Doctor Who. I don't know what's going on over at BBC, but they essentially took a year off, at least as far as new episodes being released goes. Maybe they're retooling after losing Clara, maybe they're gearing up for the new Class show, another Dr. Who spin off. Read the rest of this entry →
"There are super hero products to be purchased. To the store, old chum!" Read the rest of this entry →
This is one of those things I wish I didn't have to write. Every time I think I see the depths of human stupidity and ignorance, someone starts digging deeper. I largely stay out of controversies that swirl around the internet. This one is just so wrong, and so egregious, I couldn't. Read the rest of this entry →
I don't generally review The Walking Dead. I'm a fan of the show, but I usually only review hero-based shows. I'm not going to do it regularly, but some things deserve an exception. "The Day Will Come When You Won't Be," is one of those. After ending Season 6 on a major cliffhanger, Season 7 started off with an amazing premier. Read the rest of this entry →
Here's my review of the 1960 classic, Alfred Hitchcock's Psycho.  It's one of his best films and has one of the most unusual sets of protagonists you'll ever find in a movie.
My Quick Reviews series is back for October and every Monday this month, I'll have a new video out.  October 3rd was A Nightmare on Elm Street…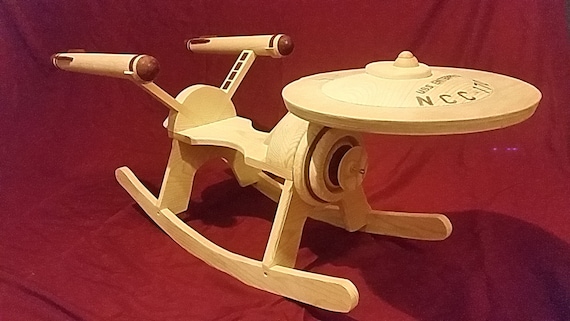 Bless the folks that created this.  This USS Enterprise NCC 1701 out of my need and price range, but for $195, this can be yours.  However, I'd need a NCC 1707-D, but that's just how I roll.  I wish they had pictures of the color/stain options, but maybe they can provide that if you enquire.
What an age of wonders we live in!
I will post a lot more later when I manage to get home, but of special interest, I have learned that legendary comics writer Marv Wolfman has written a novelization of the Suicide Squad movie, and that tie-in novels are coming for both Flash (in November) and Arrow (a few months later).
The Squad novel can be found here.
Adam West reading Kanye West is just as beautiful as it sounds.  Watch Batman lay it down as only he can.